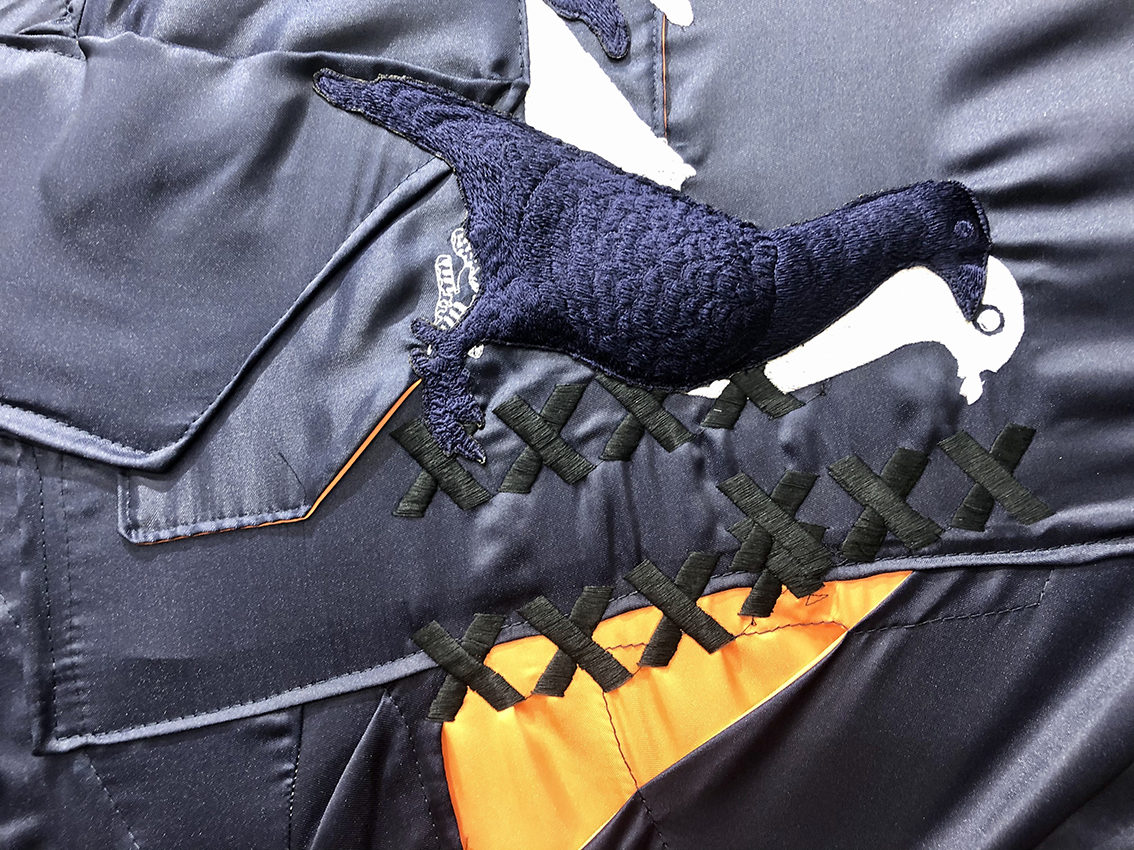 Art

Art Rotterdam 2020

For many years, THE art fair for contemporary art in Holland is not organised in Amsterdam but in Rotterdam.

All the prominent Dutch galleries and some galleries from neighboring countries exhibit work from their roster of artists. It is a relaxed, sympathetic and spacious fair, hosted in one of the most important industrial monuments in Holland; the iconic Van Nelle Fabriek designed by Leendert van der Vlugt. Don't expect the level of the exhibited works to be in the same league as Frieze Art Fair or Art Basel but there were some nice surprises. Here's my small selection.


'enantiodromia' and 'hideout' by Michael Raedecker at GRIMM Gallery
Mesmerizing and mysterious desolate landscapes by the Dutch artist who is known for combining embroidery with paint and collage. In these works the stitches are more sparse and subtle compared with his previous works.


'Peeping Tom' and 'Palisade' by Louise Giovanelli at GRIMM Gallery
These wonderful abstract and figurative works are an intriguing taster of Giovanelli upcoming solo exhibition at the gallery's New York branch.



'Staging Silence' by Hans Op de Beeck at Ron Mandos
This black and white video work was one of my favourites from this year's edition of 'Projections'. In this playful work two hands construct and deconstruct various landscapes. Trees are constructed from stems of broccoli and houses made of rectangular bonbons forming a suburban environment. A few minutes into the video the landscape transforms into a desert. A clay surface is blow-dried to create cracked earth with two small tree branches added to complete the dry landscape.

'The Cat House Or The Architect' by Koen Taselaar, Cokkie Snoei
Funny and imaginative tapestries with graphic patterns of cats on climbing poles.

'Pigeon' by Wouter Paijmans at Annet Gelink Gallery
Enthralling works made from polyester satin fabric that look like the back print of a bomber jacket.


'D.H. at the Stoney Lonesome' by Matthew Monahan, oil on stainless steel foil, mortar, Fons Welters gallery

Photographs by Danielle Kwaaitaal at Francis Boeske Projects
Selected by Thierry Somers