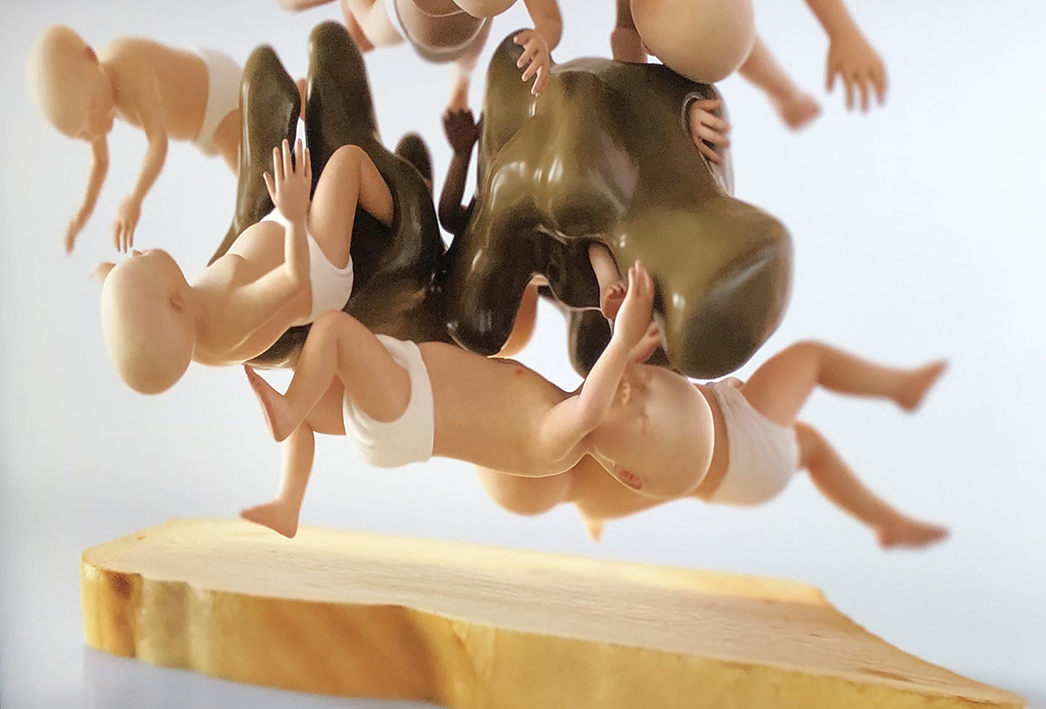 Art

Venice Biennale 2019

Thierry Somers's senses are working overtime at the art exhibition of the Biennale.

At the Frieze Art and Architecture summit I bumped into Ralph Rugoff, director of the Hayward Gallery in London and curator of the International Art Exhibition 'May You Live In Interesting Times' at the Venice Biennale. I asked him how he would like his Biennale exhibition to be remembered? "It should be remembered where you had two chances to see the work of an artist," he answered.

For the first time in the history of the Biennale 79 artists were given the opportunity to exhibit their work at two venues; the Giardini and the Arsenale.

Some artists seized the moment to show different sides of their practices such as Arthur Jafa, Lawrence Abu Hamdan, Stan Douglas, Nicole Eisenman, Ed Atkins, Jon Rafman, Alex Da Corte and Ryoji Ikeda.

The latter created a white and dark environment at the two venues. At the Giardini, the visitor walks through an installation bathed in light so bright it is difficult to see. It is a disorientating experience and your senses are almost decimated.

In a dark environment at the Arsenale he showed a large scale high-definition video projection. He developed mathematical compositions out of scientific data from CERN and NASA. It is a poetic journey into space accompanied by a minimalist electronic soundtrack reminiscent of Alva Noto, the German musician who we interviewed for 200% #4

In general I would say that my favourite artworks of these artists were exhibited at the Arsenale. For instance, Ed Atkins's drawings at the Giardini were not as fascinating as his weird 'human sandwiches' videos shown at the Arsenale.

At times Rugoff's exhibition is visually overwhelming. When I tried to take all the art in, the title of the XTC song 'Senses Working Overtime' popped into my head, which is how I would describe the experience of visiting 'May You Live In Interesting Times'.


Arthur Jafa, Big Wheel (Arsenale), The White Album (Gardini)


Nicole Eisenman (work at Arsenale and Gardini)

Alex Da Corte, Rubber Pencil Devil (work at Arsenale)

Ryoji Ikeda, data-verse 1 (work at Arsenale)

Jon Rafman, Dream Journal (work at Arsenale)

Stan Douglas, Doppelganger (at Gardini)
Ghana Pavilion
I wasn't able to visit all the pavilions, but I did see the impressive debut of the sub-Saharan country.
The architect David Adjaye designed a beautiful space divided by curved sand coloured walls made with Ghanaian soil to exhibit works by six artists including Lynette Yiadom-Boakye, Selasi Awusi Sosuan and El Anatsui who presented a new series of sculptures made from smashed bottle caps.
The three channel film 'Four Nocturnes' by John Akomfrah is captivating. It shows various images of West Africa such as the breathtaking landscape, the extreme weather conditions, the violent history and the slaughtering of elephants. The scene of an elephant family mourning a matriarch is heart-wrenching to watch when they touch the bones with their trunks.



Work by John Akomfrah, El Anatsui, Selasi Awusi Sosuan and Lynette Yiadom-Boakye
Written by Thierry Somers
Opening work by Ed Atkins, Old Food (Arsenale)