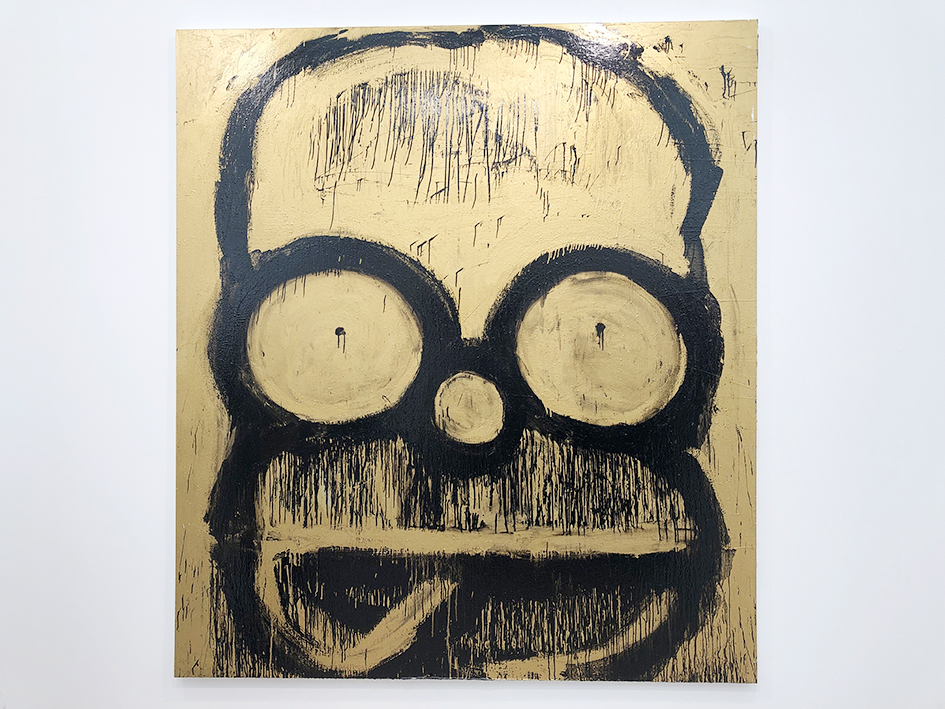 Art

Frieze London 2019

Impressions from the fair.

Joyce Pensato, Moto Mouth, 2009, Lisson Gallery. At their booth the gallery pays homage to the late artist who passed away this year by presenting three large and hilarious works based on the cartoon characters Homer Simpson, Donald Duck and Mickey Mouse.

Nicolas Party, Head, 2018, Xavier Hufkens

Erin O'Keefe, Upright Blues, 2019, Seventeen. New work by the artist that the gallery started to represent.

Eric Fischl, Complications From an Already Unfulfilled Life, 2019, Spruth Magers.

Sterling Ruby, Helios, Gagosian

Bernard Pifferetti, Kate MacGarry. I conducted an interview with this French artist on his abstract painting created with the duplication method. The interview will be posted later this month.

Dana Schutz, Suspicious Minds, 2019, Thomas Dane

Michael Raedecker, Site, 2019, Grimm

Harold Ancart, David Zwirner

Mark Manders, Tanya Bonakdar

Gavin Brown booth, floor design by Martin Creed

Matt Connors, I need a crowd of people, 2018, Herald St.
Opening image: Joyce Pensato, Castaway Homer, 2015, Lisson Gallery
Selection by Thierry Somers