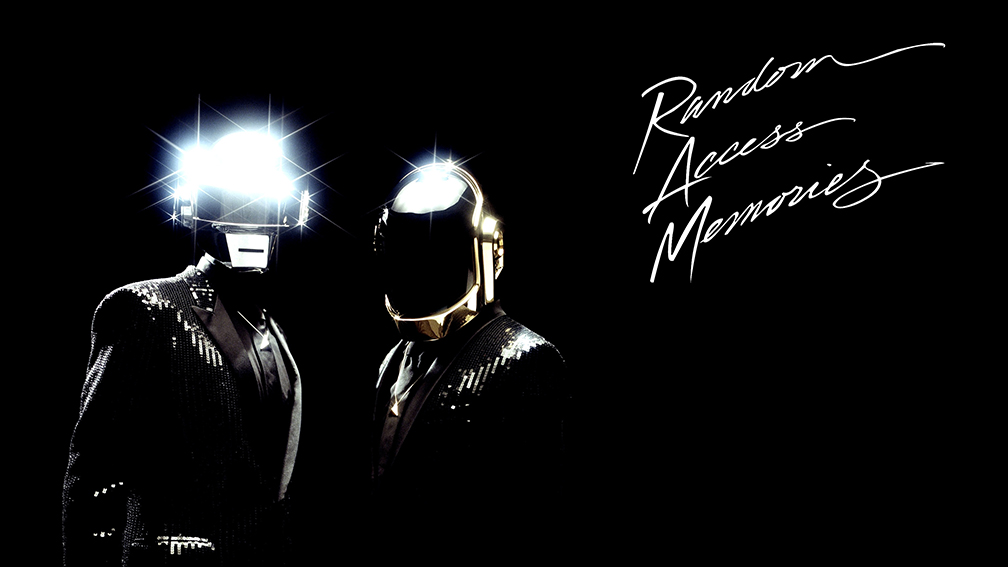 Similar to Massive Attack, Daft Punk invited various artists to work on their fourth studio album 'Random Access Memories', which has resulted in a variable and vivid album where the whole is greater than the sum of its parts.
Massive Attack scored their biggest hits when female guest vocalists provided the lead vocals for their songs: Shara Nelson sang 'Unfinished Sympathy', Tracey Thorn (Everything but the Girl) sang 'Protection', and Elizabeth Fraser (Cocteau Twins) sang 'Teardrop'. Robert del Naja has been the driving force in inviting other musicians to work with them on their albums as he has always been open, and eager, to explore new musical directions.
The band, which started as a trip-hop band, moved into experimental rock with their third album, 'Mezzanine'. The contribution of the rock guitarist, Angelo Bruschini, was substantial to the band's new musical direction, as introduced by the album's opening song, 'Angel', which showed an ominous, darker sound.
The song's lyrics were sung by Horace Andy, a roots reggae songwriter, who contributed to all Massive Attack's studio albums. On 'Heligoland', their last album, most of the tracks are sung by different guest vocalists, including Tunde Adebumpe (TV on the Radio), Damon Albarn (former Blur), Guy Garvey (Elbow), Hope Sandoval (Mazzy Star). Through collaboration with different musicians, Massive Attack manages to keep their music fresh and surprising to the ear, both for them and their fans.
Daft Punk's second album, 'Discovery', relied on electronics and samples, but 'Random Access Memories' mainly relies on live musicians. For Thomas Bangalter and Guy Manuel de Homem-Christo, the album's title served as a guidepost and justification for the different songs and various guests whom they invited to contribute to the album.

For the album's first single, 'Get Lucky', they collaborated with the producer and founding member of Chic, Nile Rodgers, and Pharrell Williams of N.E.R.D. Previously, 'Voyager' from the 'Discovery' album featured funky guitar playing, but now they have the real deal: Rodgers. His imitable slick guitar licks form the heartbeat of 'Get Lucky', which is funky, groovy, energetic, that has conquered hit charts throughout the world. People love the positive vibe of the song.
For 'Giorgio by Moroder' they collaborated with another pioneer of the disco era, Giorgio Moroder, the composer and producer of Donna Summer's disco classics 'I Feel Love' and 'Love to Love You Baby'. 
Within the song there are various tempo changes, as used by Genesis in the 1970s. The song begins in a mellow tone, with a pedal steel guitar playing against the backdrop of a pool party, as Moroder speaks English, in a heavily-laced German accent, about his life as a musician. Moroder reminisces about when, at a certain point in his career, he started to work with the synthesizer, which he considered to be "the sound of the future", but he didn't have any idea what to do with it. The only thing he knew is that he needed the 'click', which he did by hooking up a click track to a synthesizer, and then we hear the sound of a metronome in the song.
After the 'click', the tempo increases into a combination of futuristic retro (Brian Eno springs to mind, in the period when he was a member of Roxy Music) and instrumentation of a 1970s soft rock song, which is then followed by a jazzy improvisational part with very low bass. The orchestra then falls in and the band, throwing caution to the wind with fiercely energetic drumming and a funky bass solo, reaches its climax against a heavy guitar solo.

With 'Giorgio by Moroder', Daft Punk took to heart the advice articulated by Moroder, emphasized with an echo behind his voice making him sound like a deity: "Once you free your mind about a concept of harmony and of music being correct you can do whatever you want.
The song that strokes the greatest chord is, 'Touch', sung by the American composer, Paul Williams. On first sight, an interesting choice to approach Williams, who has written songs for Barbra Streisand, The Carpenters and is renowned for 'The Rainbow Connection' a song in 'The Muppet Movie'.
On second sight, not so strange as Daft Punk has been influenced, musically and visually, by the musical film 'Phantom of the Paradise' directed by Brian de Palma, in which Williams played an evil record producer who steals the music of a disfigured composer who wears a mask.
'Touch' is the most adventurous song on the album. It starts like a soundtrack of a science fiction film with Thomas Bloch playing the Ondes Martenot and a ghostly voice talking about the sensation of touch. Williams emotional verses are followed by a cheerful, cheesy disco beat with a brass section, followed by the chorus song through the vocoder and a gradually joining in of a children's choir. After a sudden break, the orchestra starts to play the tune of the chorus and the children's choir joins in again, but at a higher volume, making it sound a bit even saccharine – as only Daft Punk can get away with. The song has turned into an anthem radiating a feeling of hope with the soothing line "If love is the answer you're home / Hold On". The song ends with an emotional finale sung by Williams with a certain vulnerability in his voice.

In casting Paul Williams for their album there might be something Quentin Tarantino-esk, who cast his heroes in lead roles, despite the fact that their careers appeared to have gone off track. Tarantino, and now Daft Punk, possess a quality that for everyone who works with them they become 'cool'.
And the collaborators realise this aspect. Christoph Waltz, who twice won the Oscar for Best Supporting Actor for his roles in Tarantino's movies, expressed his deep gratitude to the director in his acceptance speech, the Daft Punk collaborators also expressed their gratitude in 'The Collaborators' short documentary films about the album.
Williams said: "This had been a real gift for me: you can't get any hipper, any more current, any more adventurous, any more courageous in the world of music than Daft Punk. And for somebody of my age, to be picked up by these guys … it's a wonderful gift".
Pharrell also expressed his gratitude at a gig when he performed 'Get Lucky', introducing it with these words: "when they called me over the summer, I just remembered thinking one thing: gotta get lucky."
The last song, 'Contact', created with DJ Falcon, which is about a spaceship taking off, the adrenalin builds up as a shrill sound – similar to that of an air raid siren or nuclear reactor klaxon – moving through its alert stages of amber to red, reaching a crescendo that results in an inevitable silence of a nuclear disaster.
But, when all the music stops after 74.39 minutes, we actually feel alive, like we never have before.
Written by Thierry Somers